How it works
In the event that the teacher in charge of a trip is interested all they have to do is to contact their Sales Representative at Prometour.
The Sales Representative will then send you an agreement document via e-mail. The agreement document will then be signed by the teacher and a legal representative of the association.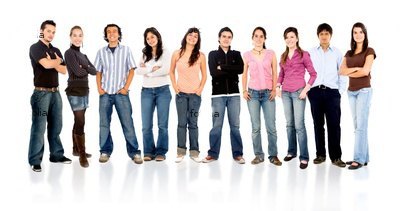 Getting Started?
Organise a meeting with students who have registered for a trip with Prometour. Explain to them in detail what the project is about and the benefits that it provides to the Nigerian community. Decide how the sale profits will be used for your trip with Prometour such as reducing the price of the trip for each participant, paying the airline taxes, cover lunches and any additional expenses that are not included in the tour price, etc. This way the group agrees on a common objective to achieve.

Establish a financial objective: What is the financial objective that the group wishes to achieve? Decide on a common objective for the group - this should be mutual. The sales product should be divided equally amongst the participants.

Once the financial goal has been established, the teacher decides how many pieces of jewellery they will need. They will then give their order to their Prometour Representative.
Your Prometour Representative will then personally deliver the jewellery to you along with a receipt that the teacher must sign. The jewellery is left with the group for a maximum period of 3 months (maximum 200 pieces of jewellery).
The teacher then distributes the jewellery amongst the students. Each student verbally commits to sell a certain number of pieces. It should be realistic. A maximum of 10 pieces should be given to each student. The teacher can give students more once the first 10 have been sold.
The teacher should collect funds collected by students on a regular basis. It is recommended to do this once per week and to make a note of all sales made.
The teacher will regularly announce the group results and how much is needed in order to reach their target.
After three months, the teacher should gather all of the collected funds and make a bank transfer to the association's account. The teacher will then be sent a receipt.
Any unsold jewellery will then be returned to the association. Your Prometour Representative will come to your school to collect the jewellery.
You now have raised funds towards your trip whilst also having supported the development of a Touareg community in Niger.
It is that simple!
All members of the association would like to thank in advance for your help.
Association des amis de Tabelot 2009 | Tous droits réservé